MEDICAL PRODUCT DESIGN
Product Design, Inc. has been working on medical products since 1991. Medical products require the combination of technical design skills with knowledge of the regulatory process and the use of a well thought out design documentation process. We can provide a range of in house capabilities including Pro/Engineer and Solidworks 3D solid modeling, stress analysis using Cosmos, plastic flow analysis using Moldflow and experience making them all work together to help you get your medical products to market.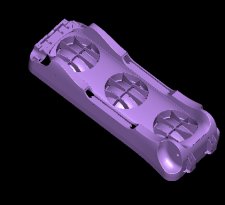 Proven Concept Generation Skills
Poroduct Design has created several patented and patent pending products for our clients. We have years of design experience in a variety of fields ranging from small plastic products to military combat vehicles. This background provides us with a depth of hands on experience with different products, mechanisms, and solutions from which to draw on to create new concepts for new products or to solve old problems.
Regulatory Issues
Anyone can claim that they are familar with the IEC 60601, UL 13485, GMP and other specifications and practices used in medical product design, however real hands on design experience in this environment prepares you for the fact that there is more to medical product design than just design, engineering, and analysis.
Since the manufacture of all medical products are covered by government regulations of some level, knowledge of the regulatory process and some experience working in a medical environment will help to keep the project from getting bogged down.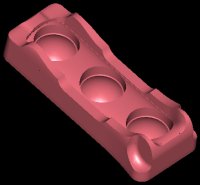 . A frequent problem seen during the development of a medical product is the bad advice that is offered by various "experts" on issues of design, documentation, and regulatory compliance. Using your experience to be able to determine who is knowledgable and who is making things up as they go along is critical to keeping a medical product development effort moving forward.
In House FEA for Safe, Well Documented Medical Designs
Our in house FEA capabilities allow us to conduct a cost effective stress analysis at any time in the design process. Our normal practice of using FEA during the conceptual phase to evaluate alternatives helps us create valid concepts. After the design has progressed conducting numerical calculations, followed by FEA, and all confirmed by physical testing for critical parts provides the basis for a well documented final design.
Product Design, Inc.
5133 Washington St., Suite 9
Downers Grove, Illinois 60515

Phone: 630.663.1642
Fax: 630.663.4552
Toll Free: 888.609.6199
Home | Product Development | Concepts | Engineering | Moldflow
Plastic Part Design | Pro/Engineer Surfacing | Solidworks